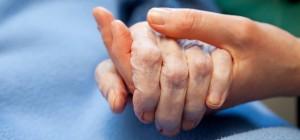 Will – appoints an Executor.
This appointment takes effect when you die.
They are instructed to oversee what happens to your assets [and who looks after the children that you are looking after]
Power of attorney – appoints an Attorney.
This appointment takes effect in circumstances described in that document.
An attorney makes decisions about your money or assets.
You should also make sure your attorney can still operate if you lose capacity.
To do this make an Enduring Power of Attorney.
Appointment of Enduring Guardian – appoints a Guardian.
This appointment takes effect only if you lose the capacity to make your own major personal decisions.
An Enduring Guardian can make decisions in the areas, or functions, specified in their appointment.
planningaheadtools.com.au/appoint-an-enduring-guardian

Advance Care Directive – directs medical staff.
This outlines your specific treatment wishes
Advance Care Planning is a way to make sure that people who are involved in your life understand your wishes about medical treatment and care. This will help to guide them if you become seriously ill or injured and cannot make your own decisions
The Power of Attorney role and the Appointment of Enduring Guardian both cease when you die.
The executor named in your Will then takes over the responsibility of administering your estate.
This is a summary, for more information see the
planningaheadtools.com.au